Keith Potter's Blog for Pastors and Ministry Leaders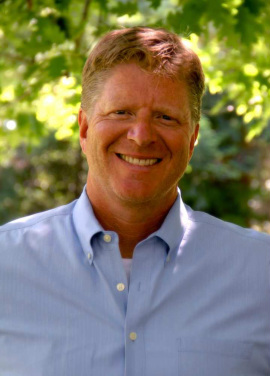 Dr. Keith Potter
Executive Director
Center for Leadership & Ethics
Northwest Christian University
D.D. Northwest Christian University
M.Div. Fuller Theological Seminary
B.S. Northwest Christian University

contact Keith:
Keith Potter is a pastor, professor and author committed to healthy relationships.
After 25 years leading California churches, Keith launched
The Marriage Café
to
give couples a place to go for hope and healing.
Pastoral ministry puts unique pressures on the lives of clergy couples. Keith Potter
offers workshops like
Marriage and the Pastor's Soul
and
Marriage and the
Demands of Ministry f
or pastoral couples, church staffs, ministry fellowships and
denominational groups
.

The Marriage Café
also offers
WORKSHOPS
titled:
Unshakable
(core values and basic skills for strong marriages)
Forgivable
(finding healing and learning to forgive our spouses)
Negotiable
(learning to solve problems and conflicts in marriage)
The Co
mmunication Challenge
(words, actions and other skills)
Don't Lose Before You Choose
(for singles and students)
What Your Husband Really Needs in Marriage
(for women's groups)
What Your Wife Really Needs in Marriage
(for men's groups)
The Marriage Café provides TOOLS:

Unshakable: The Building Blocks of an Enduring Marriage,
now in three
languages, serves married couples as a practical, accessible workbook,
and is also an excellent tool for pre-marriage pastoral counseling
The Marriage Café Toolkit
offers small group curriculum and helps for
starting your own marriage ministry in your church or community
.
Keith is the Director of the Center for Leadership and Ethics at
Northwest Christian
University
and the Executive Director of
Potter's Clay/CERV,
(http://www.pottersclayonline.org)
a non-profit that teaches strategies for building
healthy leaders and strong relationships in the home and marketplace.
Keith and Sue Potter have been married for 31 years and have three children and
two grandchildren. Sprinkled with Sue's input, Keith's blog is a gift to every
courageous pastoral family, serving God's church at great cost.
Why CLERGY MARRIAGE CAN BE TOUGH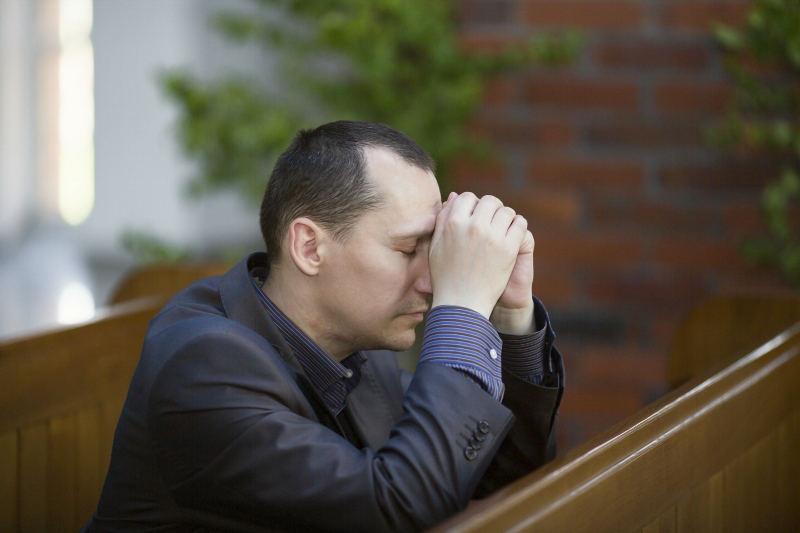 Most people would be surprised, and even disappointed, to know that 50% of pastoral marriages will end in divorce—almost ten percent higher than the national average.
[i]
"God's called ones? The ones who
should
know better?"
But for those of us who are keen to the challenges of clergy
marriage
, this is no big shock. Tragic, yes. But there are aspects to life in pastoral ministry that lay down unique trips and traps.
This article can't make it all go away. Instead, this first edition is all about observation and empathy.
And then, for the next ten entries, we'll look at practical solutions.
As a shout-out to Letterman, and as a practical beginning,
here are the Top Ten Reasons Why Clergy Marriage Can be Tough:
People are watching. I often tell ministry students, "As a pastoral family, you might feel like people are watching and that your life is a fishbowl. Don't worry about it—they are and it is." The good folks of our churches are fascinated by our lives for reasons that run the gamut. Our vacation destinations, television viewing, wardrobe choices, school involvements, house purchases, car selections, parenting styles, facial hair, drinking habits, recreational preferences…all of it is on display.
And yes,
our marriages are under scrutiny
. This puts special pressure on us. We're prone toward image management instead of health. We're tempted to look happy, rather than to pursue wellness. It's hard to heal and be real in the aquarium of pastoral scrutiny.
Some are really watching…with interest. There are people of the opposite gender who are lonely and longing for a skilled listener. Since many affairs begin with infatuation toward a genuine listener, this makes pastors vulnerable. In some cases, the pastor is "the only one who hears me and cares about me". This surrogate affection can lead to overtures and opportunity.
In other cases, someone of the other gender strategically asks the pastor, "How are you…really?" And since it's rare for anyone to ask the pastor that question, we find ourselves being too transparent and familiar, at the risk of harming our marriages. We must beware of the "skilled listener".
It's hard to find and trust good help. "Who heals the healer?" Can we completely trust the therapist not to judge us as we pour out very human pain and complexity?
And what if I'm sitting in a therapist's waiting room and a parishioner walks in? "
Aren't pastors supposed to be able to fix themselves
? Aren't Bible study and prayer enough? Are they hypocrites?" Scary.
The social requirements are extraordinary. Most people are unaware that pastors are often introverts who go into ministry out of passion for God's Word. Or pastors are married to introverts, who find themselves trapped in grocery stores listening to sermon critiques; or duty-bound to attend events with people who (in any other vocation) would not be on our friendship radars.
And
who are our real friends?
When we leave churches, we discover that so-called friends had no basis for connection other than the role we played. This sad awareness breeds loneliness in a crowd and feelings of isolation that can be exhausting on a marriage.
The 24/7 Factor and the Sunday drumbeat. Friends who've left the pastorate for other vocations used to tease, "I've discovered this thing called a weekend. You should try it sometime. Oh, and there's also this thing called an evening."
When I made the leap to academia, sure enough—freer weekends and evenings have pulled away so much pressure. Out of service to God and others, I'd adapted to the crazy schedule of ministry, and assumed it all onto my wife (and children) for twenty-five years. Oh, we had strategies to counterbalance. But still.
The "unpaid employee" and the "Pastor's Wife" fallacy. There is no scriptural role titled "The Pastor's Wife". This is a construct destined to put undue pressure on spouses who might not have gifts or calls toward leadership. In all three of our churches, we arrived to discover that the bylaws prescribed that my wife was an officer for the Women's Club! My wife would rather not be an officer of anything.
While
many churches have grown more sophisticated
—or more forgetful—about such weird old customs, our spouses still suffer expectations that are unwarranted. "Where's the pastor's wife?" What an exhausting question.
Financial uncertainty…or worse yet, certainty. It's tough enough to suffer financial uncertainty in a vocation that is woefully underpaid. It's still more disheartening to suffer certainty—it's never going to be well-paid.
While my own story is enriched by larger, well-paying churches, I'm sympathetic to the reality that 95% of churches have 250 or fewer people, and thus have
difficulty paying even one pastor a satisfying wage.
Associates in larger churches face similar challenges. And, of course, if we ask for more, we're deemed "greedy".
Spiritual lethargy from religious overkill. Some people covet our proximity to spiritual things without realizing the immanent danger of "professional spirituality". Love for The Book can run dry. Prayer can feel like a "have to" instead of a "want to". And religion—yuck—happens. Where do pastors and spouses go when the riverbed is barren?
The emotional drain of "eternal" and relational work. Leadership guru Peter Drucker called pastor one of the four toughest jobs in America (with President, university president and hospital executive).[ii] Yes, the work itself is challenging. But over all of our work is the rainbow/cloud of ultimacy and eternity. Accidents and deathbeds…funerals and fights…salvation and intervention.
While police consider their most dangerous interventions to be domestic conflicts,
pastors often hit the front door before the police, and without a weapon
. These heavy things lay heavily on the psyche of a marriage.
Church success pressure, and the pain of itinerate life. "Why isn't the church growing?" says one person, and "Why are we trying to grow?" says another. Leadership transitions, turf wars, people playing out of position, expectations on top of disappointments.<%2
The Top Ten Reasons Why
CLERGY MARRIAGE CAN BE TOUGH
REASON # 1
People are Watching
We know this going in. "People are going to watch pastors," said our professors and mentors. "This comes with leadership and it's a normal part of spiritual coaching and modeling. They need to know that their pastor's family is for real. And they need some hope that someone is actually doing it right."

Here's the problem. I'm not always doing it right. And when it comes to marriage, we're far from perfect. Oh, we're real—really human. But can we be human out loud? And if we do have problems in marriage, what do we do with all those watching eyes? If we're not careful, we can easily hide our problems from ourselves and others, resorting to image management and false projections of health and perfection.

Is there anything we can do to set the table for something more authentic? And if our own marriages need recovery, how do we find help while swimming in a sea of watching eyes? After all…groan….one of our worst fights happened at a camp where I was the guest speaker. People knew! What to do?
First, two things we can do publicly:
We can cultivate an honest culture in our churches.
God's church is composed of broken people shepherded by broken pastors. We might as well tell the truth. Churches that are rich in testimonial honesty—with guts and glory flying—tend to be healthier, deeper and truer. And that includes an apt slice of our own deficits and defeats. Not too much, or everyone will watch more! But enough to prime the pump.
There will be opposition. Transparency will frighten people who want a safe, non-invasive form of religion. But the journey to genuine community rolls right through the dense forest of human perplexity and struggle. Our own marital health is found on that journey.
We can normalize the pursuit of counselors, therapists and coaches.
God creates and gifts people to be discerning healers and guides. Psychological study adds depth and dimension to their tools and readiness. Silly notions that all therapists can't be trusted or that therapy is devilish are themselves pretty scary.
Without giving undue specifics (now or then) it's common for me to mention the coaches, counselors, teachers and therapists who have helped me (and us) heal and find direction in life. This gives permission for the hesitant to make that phone call, or for the embarrassed to find courage. And it also pulls the plug on our own shame in the season of our need.
Second, and more personally:
We can set up appropriate protections. Not every story should be told. The particulars of our marriages aren't everybody's business. Our own marriages need privacy in the midst of public lives. Our spouses deserve the opportunity to struggle and heal without being the next sermon illustration, or the next piece of juicy gossip.
Get help. If

things are good, make sure to have a friend or counselor who can help

get things to "better". If things are bad, do whatever it takes to find the right healing agent who can help you both be heard, understood and reconciled.
Get over the shame of thinking, "I'm a pastor. We should know better. We should be happier." Sure. Fine. Now get real and get going on the road to health. All of us have junk. Yes, even pastors.

We've gone to therapists outside of our congregation for the sake of our privacy, and even to secure the therapists' objectivity. Sometimes, this has involved driving more than thirty minutes from our church for emotional distance and a feeling of safety. Protect the sanctity of that healing environment.
We can "pull up the drawbridge" when we get home. We can put away our cell phones and turn off our laptops. Christians in genuine crisis found their pastors for 2000 years without those devices. And we can take vacations and stay-cations, and ask for sabbaticals. We can exercise and model healthy self-care and family nurture.
Find friends outside of your immediate church setting. Yes, there are occasionally people who "get it" and let you be completely free and relaxed, but build a life outside of church—for yourself, your spouse and your children.
Get out of town! Often. Completely. Wonderfully. Together. Get out. Stay out. Come home.
Finally, we can brave the observations and judgments of others. Why? Because they aren't going to stop. People do what people do. If I'm too thin-skinned or battle weary, I'm not going to survive this blessed and grueling role. So a healthy dose of realism is a good thing.
The fishbowl isn't always fun. But most churches have gotten a bit better at giving us space and understanding. And we can do this. Our mentors were right. It's part of the leadership challenge.
CLERGY MARRIAGES CAN BE TOUGH
REASON #2

SOME PEOPLE ARE REALLY Watching
For the last article, we looked at the very public nature of pastoral life. People are watching. It's hard
to heal in a fishbowl. We major in image management and we're tempted to project false health.
But there's another similar reason why clergy marriage can be tough—some people are REALLY
watching. In other words, there are people of the opposite gender who are attracted to us, mostly
because of our role and the associated skill set. This, coupled with our own mix of weakness and
influence, makes us vulnerable.
The Effects of the Pulpit
While we do the raw work of biblical exposition and application out loud, a cloud of mystique rises
around the pulpit. "Who is the person behind the podium? Where does he find the courage to stand
up and speak like that? So much conviction around so many worthy things! I wish I could be closer to
that kind of…passion? Kindness? Faith? Power?" And, sadly, our public persona can run in
competition against the observer's spouse, who seems "less courageous, passionate, kind, faith-filled
and, frankly, powerful". Infatuations develop toward pastors.
While we're feeling spiritually engaged and humanly clumsy in the pulpit, someone is feeling other
things. While we're trying to be charming enough to engage the audience, someone in the crowd is
more than charmed--even enchanted. We do well to be realistic and careful.
The Effects of the Counseling Chair
It gets even more complicated in pastoral counseling. When I give care, genuine listening and prayer
for someone of the opposite gender, I might be offering a meal of intimacy to a starving person. Most
affairs are not purely physical or sexual. They are the product of a deep sense that "he's really
listening… she actually seems to like me… he gets me…." This warm feeling can erupt into something
dangerous in the other person.
And what about in us? Many pastors have a natural affinity for people in need. Our sensitivities can
tilt toward those who aren't getting their fair share in relationships, or who feel beaten down by life.
Our own sense of advocacy and genuine empathy can tip over into romantic interest and twisted
"Messianic complex" thinking.
The Danger of Power
Now let me get stronger. Power is an awful thing to wield. And pastors have power.
I know. We so often feel powerless. We get cut off at the knees by church politics. We can't seem to
get the church moving fast enough. And some of our own homes can be a muddle of conflict and
sadness.
Those powerless feelings can be combustible when mixed with this truth--
we have so much power
.
In relationship to the women in our care:
The term adultery does not adequately define male ministers' sexual involvement with
female parishioners…sexual advances toward a woman that occur while he performs his
professional duties can better be understood as 'sexual abuse'…[which] assumes that a
person uses personal, social or physical power to coerce sexual intimacy.'1
Sexual involvement with parishioners is an abuse. It is wrong. It is tragic. And it's tempting.
So What Do We Do?
In regard to the pulpit:
 Don't "play" to the opposite gender
 Don't tell stories that idealize ourselves and our own homes
 Do put content above delivery; the message above the messenger
 Do carry the power of the pulpit lightly…more student than sage
In regard to counseling:
 Don't do long-term counseling AT ALL…refer, refer, refer
 Don't allow any physical touch or close physical proximity in the counseling process
 Do keep door or window blinds open whenever possible
 Do ask if a third party can be present if there is the slightest sense of attraction toward

or from the counselee.
In regard to power:
 Don't forget that you have it, even if you don't feel it
 Don't forget that the gospel is all about laying down power…we are servants
 Do stay healthy in heart and home so that opportunity doesn't collide with weakness
 Do spread the power around to everyone
All in all, "The pastor must remain aware that dual relationships-where the pastor is also friend, spiritual
adviser, pastoral counselor, administrator, CEO and even employer to his parishioners-can become
exploitive or inappropriately intimate."2
"Be as shrewd as serpents and as innocent as doves", said Jesus.3 That's a marriage worth striving for.
1 Blaming Women for the Sexually Abusive Male Pastor, by Ann-Janine Morey, Professor of Religious Studies at Southern
Illinois University; www.christiancentury.org
2 Soul Stealing: Power Relations in Pastoral Sexual Abuse, by Pamela Cooper White, www.snapnetwork.org
3 Matthew 10:16



The Top Ten Reasons Why
CLERGY MARRIAGE CAN BE TOUGH
REASON #3
It's Hard to Find and Trust Good Help
Why is it hard for clergy couples to find and trust good help for their marriages?
First, many pastoral couples feel we SHOULD be able to flourish without special
help.. We have a hard admitting need and reaching out. Shame is paralyzing.
Second, many are afraid to be found out. People judge. Our jobs can be on the line.
Fear paralyzes.
And third, we over‐spiritualize. We pray and wait for divine intervention, when a
skilled counselor could be God's answer to that prayer.
Sue and I were barely a year into marriage. After a pain‐free courting process, we
were shocked by a first year filled with terrible conflict. Neighbors did not believe
our marriage would survive. And in the spotlight of pastoral life, we were
embarrassed and projecting a marriage that was healthier than our reality.
Finally we got real and reached out to friends, who only minimized our conflict.
"We'd love to see what you two look like when you're mad," they quipped. "It's
nothing. You'll get over it." It was NOT nothing. Our conflict was ugly, sad and
potentially tragic.
Then we reached out to a therapist—the wife of a pastor in our district. After two
sessions, the counselor had completely misdiagnosed our issues. "She hasn't heard a
word I've said," my wife told me after session two. I felt the same way.
We languished for a while, and then found a counselor who changed our lives. He
heard us, healed us and helped us. And while we've benefited from other outside
listeners in different seasons, his extraordinary intervention put our marriage on a
healthy track.
So here are some strong words of encouragement about finding and trusting good
help:
1. Make that call. Ask fellow pastors, "Who do you trust in the counseling
community?" Dare to trust an outside helper. Get over the fear.
2. Call someone outside your church. Both of you deserve privacy and the
freedom to share more truth than you would tell to a church member.
3. Drive at least twenty minutes to your counselor to get some emotional and
practical distance from your church. It's not just that you don't want a church
member walking in—you don't even want to have to wonder if a church
member will walk in.
4. Assume that every marriage needs help in certain seasons. Why should yours
be different? Your vocation brings special stresses and, yes, responsibilities.
Keep this relationship healthy. Get over the shame.
5. When in doubt, keep looking. Find a counselor that makes you both feel free
and nurtured. It might take a few visits to know if this is the one. If not, try
again.
6. Try to forget what you think you already know. Yes, you've done pastoral
counseling. Yes, you received some training in seminary. Yes, you've helped
others. Now, lay it all down and let someone else have some authority in your
life. Submit to a trustworthy, thoughtful agent of healing.
Then stay with it. Our marriages are worth it.
The Top Ten Reasons Why
CLERGY MARRIAGE CAN BE TOUGH

REASON # 4
The Social Requirements
People are wonderful. People can be demanding. Ministry opens the gate to a rich field of meaningful relationships. And the pastoral role can require an exhausting social regimen that puts marriage and family at risk.
Have you considered…

…Many pastors are actually introverts (exhausted by time with people and recharged by time alone) who go into ministry because of their love for scripture, prayer and solitary disciplines. Church leadership, especially in America, rarely rewards or respects introversion. People expect friendliness and social availability.

And when the pastor is married to an introvert, that spouse (and possibly the pastor) will be subject to ongoing criticism for "not showing up". These expectations can lead to fatigue and deep hurt. Social fatigue of the spouse might be the number one reason people leave pastoral ministry.

…Pastors and their spouses feel compelled to be nice all the time. This includes the compulsion to say "yes" to every social invitation even when we don't particularly enjoy the company of our hosts. Saying "no" to a dinner invitation is often insult enough to cause the inviting family to leave the church. So pastor families show up for dinners, play dates, and even travel with people we might never choose to befriend independent from our roles.

While this reality can enrich our children with lessons on grace, and even surprise us all with unexpected friendships, it can also lead to exhaustion—and bitterness for spouses who feel overwhelmed by these expectations.

…Very few social relationships allow the pastoral couple to let their hair down, or to "take off their clergy caps". Conversations tilt toward church, social issues and pastoral concerns. All the while, pastor families are expected to "behave" and are closely watched.

To be frank, after visiting very religious families, my wife and I have actually gotten into the car and screamed with relief on the way home…or groaned with despair. We thought we were going to dinner and ended up going…well…to church.

…Perhaps most disconcerting of all, some friends promise to be "non-judgmental, unconditional, let down your hair friends", and then prove to have other driving agendas. This begs the question, "Do we have any real friends?"

One colleague of mine, shifting from church ministry to parachurch, confided, "We found out that we had a thousand parishioners and very few friends."

So what do we do? We've painted a pretty dark picture. How can our hearts and homes stay healthy in the midst of these social requirements?

First, know yourselves. If you're an introvert, please give plenty of margin for rest and solitude. If you're married to an introvert, guard your spouse's rest and replenishment.

Second, steward your calendars carefully. Sometimes we can say "yes" but meter out the engagements over time. In other words, "We'd love to come to dinner. Our next open evening is in seven weeks."

Third, choose a few friends who breathe energy into your lives. And initiate, initiate, initiate. There will always be "work dates". Make sure there are actual play dates on the calendar with people who make you laugh.

Fourth, find some friends outside the church. It's really okay. You can invest in relationships that don't grow the church.

Fifth, don't ever force your spouse to participate. Freedom brings joy and energy. Forced marches are so tiring. Communicate hope without expectation and preference without pressure. You are the pastor. Your spouse is not.

Finally and best, follow the model of Jesus. He was always approachable but NOT always available. Let people touch you, talk to you, reach out to you. But be absolutely clear about boundaries, spatial needs, vacation needs and privacy needs. Don't over-promise or give the impression that you can always say "yes". Even Jesus had to get away from the crowd.

By the way, for Sue and me? This one almost knocked us over. We found ways to survive and enjoy, in between bouts of severe social fatigue—especially for the introvert among us. Now that I'm in academia, it's shocking how small the social demands are in comparison to the pastorate.

Please be good to yourselves and your spouses. You have a tough life. You don't need pity. But you do need to be smart.