The Beauty of Growing and Learning Together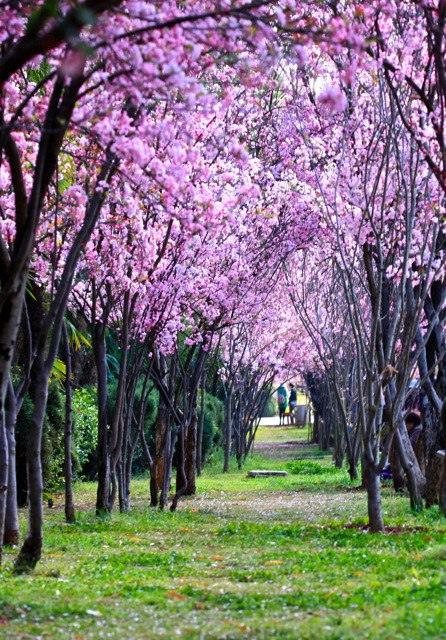 Be encouraged as you read through these marriage events that have been held in our community as well as in other locations in Oregon. There are many opportunities to learn and grow. The Body of Christ is BIG and is a great resource.

You don't have to go it alone. You have more in common with other couples than you think!
Could you both agree that if only one of you wants to seek help, you will both go together?
Nothing is impossible for God...




War Room
the movie

From the award-winning creators of Fireproof and Courageous comes War Room, a

compelling drama with humor and heart that explores the power that prayer can have on

marriages, parenting, careers, friendships, and every other area of our lives.

Tony and Elizabeth Jordan have it all—great jobs, a beautiful daughter, and their dream house.

But appearances can be deceiving. The Jordan's world is actually crumbling under the strain of a

failing marriage and unrealized expectations. While Tony basks in professional success & flirts

with temptation, Elizabeth resigns herself to increasing bitterness. But their lives take an

unexpected turn when Elizabeth meets her newest client, Miss Clara, and is challenged to

establish a "war room" and a battle plan that allows God to fight for her marriage. As Elizabeth

tries to come to terms with this method of "fighting", Tony's hidden struggles come to light.

Tony must decide if he will make amends to his family and prove Miss Clara's wisdom that

victories don't come by accident, but by God's grace and prayer warrior's faithfulness.

Opening nationwide in theaters August 28 and filled with more of the authentic characters loved

by millions in previous Kendrick Brothers' films, WAR ROOM is a vivid reminder that prayer
is a powerful weapon.

(This synopsis paraphrased from warroomthemovie.com)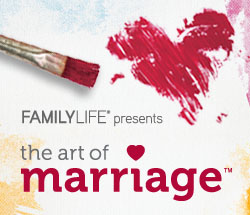 Marcola Christian Church March 13 - 14, 2015
Your marriage and the marriages around you are colored by personalities, passions, and experience. Making marriage work is a divinely inspired art form.
For more than three decades, FamilyLife® has been helping couples understand God's plan for relationships. Now, in this video-guided event, The Art of Marriage, we weave together expert teaching, engaging stories, man-on-the street interviews, humorous vignettes, and much more to portray both the challenges and the beauty of God's design.
This is what some participants had to say about the impact of this conference on their marriages:
"On a scale of 1 to 10, it was a 10!"
"Very good."
"Realized that everyone has basically the same issues."
"Positive, encouraging and hopeful."
"This is SO good because it is God based."
"Made me think about how I can be better to my spouse."
"It gave a new perspective on marriage."
"It opened our communication and have us goals to work on."
The ten participants gave the overall experience a 98% rating.



A weekend that lasts a lifetime

.

Designed for couples, whether engaged, newlywed or those who have been married for years, the Weekend to Remember uses a fun, non-threatening environment to refresh good relationships or heal troubled ones.

Offering over 150 Weekends to Remember each year, FamilyLife wants to help you create the kind of memories that build a healthy marriage.

Providing new ideas and biblical principles to apply to your relationship, these conferences serve as a first step to revitalizing an at-risk relationship or enhancing an already thriving one.

It's fancy, it's fun and it's forever.....
Here are wonderful evaluations of some couples who attended the March 13-15, 2015 Weekend to Remember in Sunriver, OR:
"It's had a great impact on our marriage for the better. We've been able to
communicate and talk about things like never before. This is the best
weekend we've ever had together."
Wife Married 9 years
I feel like it gave us great tools to continue on our path to redeeming our
marriage. We literally had divorcé papers in the car and waiting to hear
from our lawyer that it's been placed on a stay/hold. God put this weekend
together for us in His plan not ours.
Wife Married 6 years
It was the perfect experience as an engaged couple to affirm our commitment
before making the biggest decision in our life.
Engaged woman
This Weekend to Remember gives us the tools to communicate with each other
about topics we might not normally talk about and takes our marriage to a place of
unconditional love and respect. Thank you FamilyLife for helping me renew my
love for my husband and giving us tools to re-ignite our love for one another!!
Wife Married 10 years
The last conference we attend was 15+ years ago. It's been a joy to go through this
weekend and see how the principles we learned all those years ago have carried us
over the years. Today, in this pre-empty nester stage of marriage, we are still
going strong and looking forward to the next 15+ years side by side – Thanks for a
you do. It matters.
Wife married 24 years
We are so pleased to be here; we came to learn all that we can so that we remain
together until the end of our lives. No more divorce – not ever!!!
Wife Married 3 months
This has provided us with some great tools and reminders for our marriage. I am
already feeling refreshed and redirected. Loved every session this weekend. I
recommend this to every marriage couple!! Why use one tool when you can use
every tool in the box.
Wife Married 13 years
My wife and I were on the way to divorce. This weekend made a huge difference
in my relationship with my wife and with Christ. I have learned ways to make my
marriage a marriage people will wonder what we have and want the same thing.
Husband Married 7 years
This is the 3rd conference for us. Each time we attend we bring back new
information that has touched us. My husband states each time he registers for this
event "I think our marriage is worth this investment." We have discovered how to
put prayer and God into our marriage in a way our church could not.
Wife Married 11 years
This has been a fabulous time to reinforce the bonds we already have. We've also
gained some good tools and insights to help us become closer and more effective.
We now know how to tackle and talk about difficult topics. This weekend has
allowed us to fall even more in love with each other.
Wife Married 4 years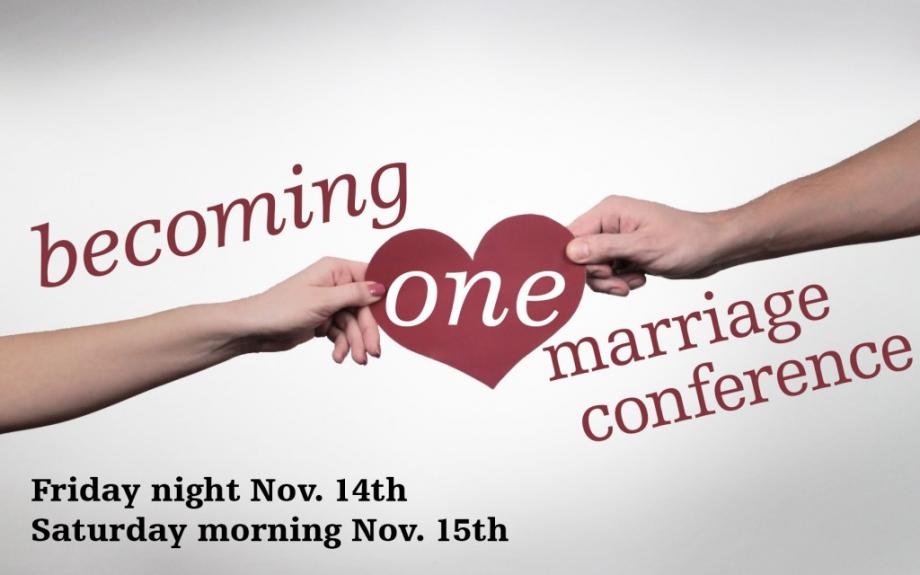 Becoming One marriage conference at Eugene Christian Fellowship
Nov 14 and 15, 2014
A two day recorded-live seminary that helps you and your spouse learn how to become one mentally, emotionally, physically and spiritually. It is fun, informative and inspiring. Presented by Marriage Today with Jimmy and Karen Evans and special guests Nancy Houston and Dr. Caroline Leaf.
What did you learn?
Comments of one participant:
- A happy marriage begins with God and depends upon God. If we need to have someone else to make us
happy, we won't be happy.
- Learn to act above our emotions!
- My purpose is not to compete with my spouse but to complete my spouse. How boring would life be if
myspouse was exactly like me? It is the inherent differences that make us enjoy each other. Learn to
appreciate those inherent differences rather than despising them!
- Do not fight with your spouse! Fight the devil whose goal is to wreck your marriage!
- We can change our minds and how we think
.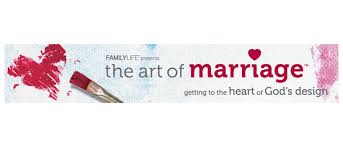 Sponsored by Church of Christ at Sixth & Gibbs in Cottage Grove Oct 17 & 18
, 2014
What were the most important things you learned from this event?
"Roles in marriage, loving no matter what."
"To put our spouse first and respect and love each other first."
"How I respond is still up to me."
"How to build each other up in practical ways."
"We aren't alone."
"Listen and find out what and why."
"We need more Jesus in our marriage."
How will/did this event impact you?
" I am full of love."
"Hopefully changed bad habits for good ones, for the life of our marriage."
"We cried at times watching others experience what we've gone through - gave us hope."
"It is bringing us closer together."
"It gave us both things we could/need to work on and the tools to use to make the change."
"An affirmation of marriage."
"Positively"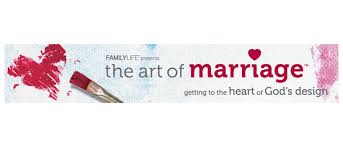 Six week class series at Emerald Bible Fellowship in Eugene - fall of 2014
How has this class affected your marriage?
"It was a real eye-opener on how communication is extremely important with one another."
"Given us time to reflect and focus on what is important and the influence this has on our family."
"It enhanced our marriage. Reminders of all that's right and good we can easily forget or take for granted."
"It's gotten us talking about things we hadn't before, or for a long time. It reminded us of the things that are most important and it introduced things that we hadn't heard before."
"Got us talking and engaging more."
"Communication."
"A good conversation starter."
"I am reminded that these are common issues in marriage, and we should keep working on them."
"It has given us additional tools to help us grow our marriage."
"It has given me insight that we have the same problems as many others. Our marriage is not different and bad."
"Made me think more about how I can be a better wife and work on my faults and appreciate my husband more."
"Helping in turning my responsibility in my marriage to more of a desire."
"This was very helpful. I particularly enjoyed the video and small group discussions."
"It has been helpful in getting us talking intentionally about areas, decisions & experiences of our marriage that are good & need work."
"It was a good reminder of what is important in our marriage."
"It has been good and helped in thought processes for conversations."
"It has brought to my mind things that I have forgotten and reminded me of my role as a husband and father."
"It has made us more intentional and helped us talk through issues better. It has strengthened our communication and made us think more about why we do things the way we do."
"It made me realize, in conflict, that my spouse is not my enemy and that we need to be more intentional in our actions."
"Very positive."
What were the most important things you learned from this event?
"Roles in marriage, loving no matter what."
"To put our spouse first and respect and love each other first."
"How I respond is still up to me."
"How to build each other up in practical ways."
"We aren't alone."
"Listen and find out what and why."
"We need more Jesus in our marriage."
I Still Do by Family Life -
Chicago and Portland -
August 2014
A One Day Marriage Changing Event
to Strengthen the Promise and Rekindle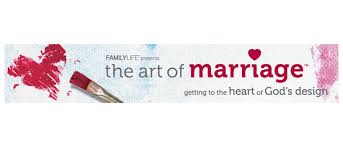 Sponsored by Life Bible Church at the River Life Resort in Harrisburg
June 27-28, 2014
One of the event coordinators commented:
"This conference had the best response of any event I have ever done. Really there weren't any negative comments. Everyone seemed to think the material was excellent."
34 participants responded to the evaluation form as follows:
Overall experience: Excellent - 83% Good - 18%
Content Quality: Excellent - 88% Good - 12%
Venue: Excellent - 100%
Manual: Excellent - 76% Good - 24%
Comments Section:
Question 1:
Please comment about the viewing experience including the venue, the video (audio and visual), host interaction, seating and lighting, etc.
"Great location, felt like home - very welcoming. The combination of the book with the video was an amazing experience. Kelly and all the speakers opened eyes and hearts today."
"Thought it was good to have the live input from all the leaders."
"I thought the whole thing was awesome. Perfect balance of activity and info."
Question 2:
What were the most important things you learned from the event?
"How my actions and choices now do greatly affect the legacy I leave behind.""There is hope to walk through difficulty in marriage and come through with victory because of the sacrifice of Jesus. Failure is not an option. The legacy of our marriage affects generations to come."
"How to repent and ask for forgiveness. Plus ways to make our upcoming marriage work, no matter what bumps we take. How to be thankful to my wife, and make God the most important part of our lives."
"We are sinful people with a sinful nature and letting Jesus transform us will ultimately transform/change our marriages for HIs glory."
Question 3:
Would you invite someone to attend The Art of Marriage if another event were hosted near you?
Why or why not?
"Yes, because this puts marriage in the proper context and in a way that is meaningful no matter what your background."
"Yes, this was very good on all levels from newlyweds to those married for years."
"Yes! This conference has useful and timely tools for any marriage."