Marriage help worth reading and viewing
52 Ways to Bless Your Spouse by Chris and Jamie Herb
Let's start off by saying we love marriage. We also love being married. Is it always easy? No. With 4 kids, pets, jobs and daily-life there is bound to be stress, challenges, and miscommunications. But do we choose to love each other and make deposits daily? Absolutely.
The phrase "It's the little things that count" may sound cliche to you. However, we've discovered in marriage it's all about the little things. It doesn't take lavish vacations or over-the-top dates to win your spouse. Don't get us wrong, we love our yearly vacations and special overnights. But it's been the moment-by-moment, day-to-day deposits that continue to make the biggest long-term impact.
On our wedding day nearly 18-years ago, a friend shared a story of a spouse reflecting on her divorce. She said, "I knew our marriage was over when I came into our bathroom and my toothpaste wasn't on my toothbrush. You see, every morning for 12 years my husband, before leaving for work, would pre-press my toothpaste onto my toothbrush as a way to say "I love you." Our marriage had been struggling for over a year... But the day I walked into the bathroom and my toothbrush was still standing in its cup, I knew he was done."
That story impacted us. It's the little things, the daily deposits, the noticing. Be a student of your spouse! How do they receive love best? If you are going to make a "deposit" get a return on that investment! Early in our marriage I planned an elaborate scavenger hunt for Chris with a lot of gifts along the way. While he appreciated the effort and had fun, it didn't fill his cup. A week later I stopped by his work and helped stuff envelopes for a newsletter. He loved it. His smile, demeanor, and words told me how much it meant to him. Bottom line…Chris experiences love most when I serve him; a special meal, picking up his dry cleaning, vacuuming his car, helping at a work event, etc. These acts of service spoke more "I love you" than any elaborate date night I ever planned. Well, minus the time I dressed up as Princess Leah with Star Wars playing in the background...let's just say that date night was a winner!
If you haven't read the book, The 5 Love Languages by Gary Chapman we urge you to grab a copy. It's not rocket science, but it's powerful. It could change the way you communicate "I love you" to your spouse. It could be the shift or spark you need to understand your spouse better. So what are the 5 Love Languages? They are: Words of Affirmation, Acts of Service, Receiving Gifts, Quality Time, & Physical Touch. Now, we appreciate receiving love in all of these areas from our spouse, but there's usually 1- 2 that rise above the rest. (You can go to www.5lovelanguages.com and take a short quiz to find out your Love Language)
Often we try new things at the beginning of the year. So, why not try a New Year's Resolution in May! This list below takes VERY LITTLE planning or creativity. It just takes a few moments while you go through the rhythms of your day to say "I love you." And, at the end of the day, aren't those the most important? Starting in May, pick one thing, each week, for one year. We challenge you to do things from EVERY category. Just because Chris like "acts of service" doesn't mean he won't appreciate my touch, words, a gift, or my time.
When you choose to say "I love you" those words will become a part of who you are... someone deeply in love and committed to your spouse and marriage! So, read the list below and have at it!
Pick One-thing, Once-a-week, for One-year. (don't go in order… bounce around!)
Print this list, keep it with you, and check them off as you go! You will LOVE the results!!!
Serve
When your spouse gets home, have their favorite show and beverage ready. Bonus...Make them dinner and give 'em the "night off" from regular responsibilities.

Pick one thing they normally do around the house (cleaning, cooking, yard work, garbage, pet clean up) and do it for them without them asking.

Go wash and vacuum out their car and leave a note on the seat.

Ask your spouse to pick 1-3 "little projects" that need to be done around the home. Take care of all that week.

Ask this question every day for one week, "What's one specific thing I can do for you, or take off your plate today?"

Watch your spouse every day as they serve around the house. Jump in while they are working and ask, "How can I help right now?"

Pick one project around the house that doesn't normally get addressed (replacing light bulbs, dusting, defrosting the freezer, organizing cupboards or fridge, cobwebs in the garage, sweeping the back porch, scrubbing the base of toilets, cleaning baseboards) and clean them without being asked.
Words
Write a note telling your spouse the top 10 things you love about them. Find a fun place for them to discover it. (Toothpaste drawer, inside the book they're reading, or in a place they'd be surprised to find it!)

Write a love letter and address it to your home or their work. Getting snail mail is awesome!

Write out a prayer and leave it on the counter to find before they leave for work. (or when they get home)

Write on a note card with 10 words you would use to describe their character and give it to them.

Put a post it note in different spots your spouse uses (car, bathroom, fridge, their office, computer, etc.) telling them specific reasons why you love and appreciate them.

Set an alarm on your phone and text your spouse at the same time every day for a week and say, "One thing I love about you today is…"

First word, last word… See to it that the first words your spouse hears in a day and the last words he/she hears from you in a day are words of encouragement.

Text your spouse a song, poem, or quote and say, "I read/listened to this today and thought of you/us!"

Write out an encouraging verse or quote on a note card and leave it for them on the counter, desk, or bathroom before they leave for their day.
Gift
Get your spouse's favorite magazine and treat and have it delivered to their work and say, "I'm thinking of you."

Think of your spouse's favorite beverage (coffee, tea, wine, beer, etc.). Tell them to meet you at a certain place during or after their work day and hand them their favorite drink. If time allows spend a few minutes to check in on how the day is going.

When the next book in your spouse's series comes out order it early and have it delivered to your home or office with a note from you.

Send them for a massage, pedicure, manicure, or haircut, etc... Give them the gift of "caring for themselves"

Set up a date with a friend they love. Plan a lunch or activity for them to do together (Go big and fly someone in or coordinate for someone to come to town who they don't see often).

Think of their favorite color or team color and send flowers or a gift basket to their office for no other reason than to say "I love you."

Buy 5 small gifts (Mon-Fri) and leave them on the counter with a short note so they find it when they wake up each morning (Small things can be big treasures. Some of their favorite things like a pack of gum, one favorite flower, a special drink, a gift card, magazine, a book, soap, lotion, etc.)

A bigger gift idea…Take your spouse shopping, buy a complete outfit and take them out to dinner wearing it.
Time
Call your spouse during your day and ask them, "How are you doing?" Ask "How can I pray for you right now?". Then take time to pray.

Schedule a simple date night. Tell your spouse on Sunday to clear a specific evening, and then take them on a date.

Surprise your spouse at work. Show up with lunch for two! (Make sure to clear with a co-worker or office manager to make sure they don't have a lunch meeting that day!)

Take your spouse to a fun coffee shop, buy their favorite coffee or tea, and spend an hour taking a walk and ask them questions about their week.

Tell your spouse you are "gifting" them 3 hours on a weekend to do whatever they want... It can be with you, a friend, or a gift of time alone. Have a specific time frame picked-out and even write some options for them if they have a hard time deciding... Give it to them in a card and bless them with the "Gift of time for something that brings you life.."

Give them the gift of "a moment." Wake up early with coffee and go somewhere to watch the sunrise. Or get drinks and go somewhere to watch the sunset together.

Walk…. Hike… Unplug. It's simple, but a simple walk or hike with no phones leads to great conversation and it will refresh you on multiple levels.

On a Friday night say, "I want to give you the gift of a morning/afternoon/evening. Pick one today or tomorrow to do something that fills your cup. It could be alone, with me, or with a friend. If it's not with me, I will take care of stuff at home while you are gone!"

UNPLUG!!! Tell your spouse that for one hour at the end of each day that week you want to put the phones in the droor, sit on the couch, and be together. Read a book out-loud, talk, or just lay around. It will be hard at first, but at the end of the week, you will thank us for this one!

Fire! Sit in front of your fireplace with the lights off, light some candles, or sit at your fire pit outside and talk. Fire creates an intimate time and moments.
Touch
Before you leave for work, kneel at the foot of your spouse's bed and massage their feet.

Walk up behind your spouse while they are working, or in the kitchen, rub their shoulders and tell them a few specific things you appreciate about them.

When your spouse walks through the door, stop what you are doing, open up your arms, give them a LONG embrace. Thank them for all they do "out in the world" to bless your home and family.

While you are watching TV together, grab your spouse's feet and give them a foot massage, or reach for their hand if they use their phones or computer a lot for a hand massage.

Tell your spouse after a long day to lay on the bed, and give them a 20 minute full body massage... If you feel inadequate, grab a book or check out a tutorial online.

In the normal rhythm of your day stop. Embrace your spouse. Grab their face with both hands and kiss them. Say, "I love you". There's something powerful and intimate when you put your hands on both sides of your spouse's face and kiss them.

Hug your spouse and rather than just embracing them, massage their lower back, butt, and neck while you hug them… Trust us… they will love it!

Get a Cosmo magazine and look up the monthly "list" of fun ways to make love. Let your spouse pick one and have fun! (Husbands will LOVE this if wives initiate!)

During random moments of the day make it a point to touch your spouse. On the shoulder as you pass in the kitchen, grab a hand as you sit next to one another in the car, put your arm around them while you sit on the couch, put your head on their chest as you watch TV, touch their lower back while you walk together, embrace them from behind in the kitchen, pat their butt as they walk by you and tell them they are hot… Significant touches throughout the day go a long way!
Notice (Stop, interrupt, and notice your spouse during the day)
Notice your spouse's outfit and tell them they look great (handsome or beautiful along with something specific…)

Notice when your spouse looks incredible and tell them. "You look hot. It's really turning me on." (might be awkward, but they will love it, especially the guys!)

Notice when your spouse gets a haircut and tell them a specific feature you like about it.

Notice something your spouse did around the house and tell them you appreciate it and are thankful for the specific things they did.

Notice something mundane your spouse does day in and day out that might go unnoticed (laundry, dishes, bathrooms, cooking, giving kids rides, managing the budget, etc.) Tell them you appreciate how they serve you and your family by doing those things.

Notice a feature you are attracted to physically in your spouse, point it out and tell them you love that about them ("I love your eyes because…"). Remind yourself and them of your attraction and make it specific!

Notice a character trait (hard-working, servant, courageous, compassionate, etc.) Point it out and tell them why you appreciate this quality.

Notice/Remember something your spouse did in the past that has blessed your marriage in the present. "I just wanted to tell you that when you decided to plan that vacation last year it was really awesome. Thank you!"
Notice something your spouse is really good at and say, "Man, you are so good at…" It could be a big life-skill or talent, or something small. I love Tom Hanks in Sleepless in Seattle talking about his wife who had passed away, "She could peel an apple in one spiral with a knife." Notice and affirm your spouse for the little and big things they do well.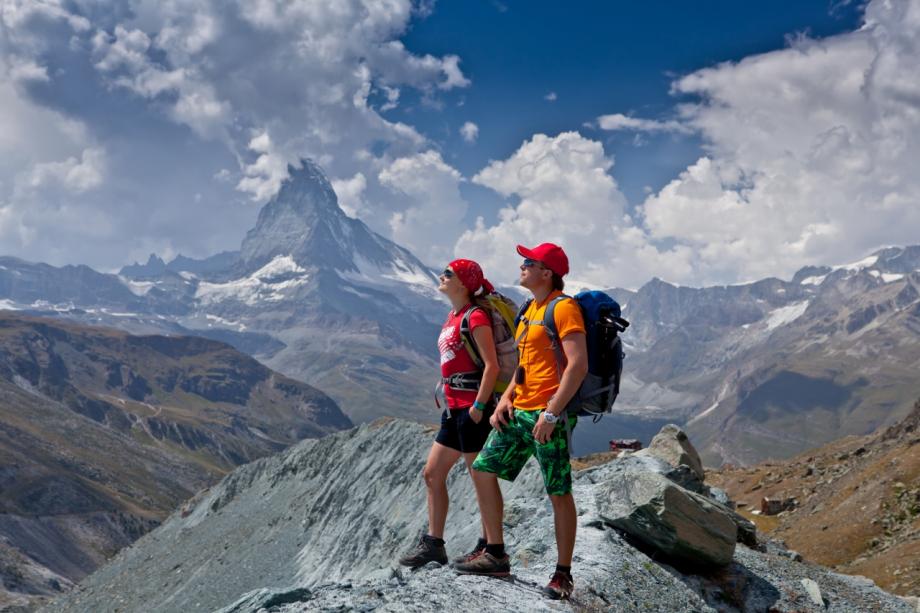 Face the Blessings and Challenges Together
"10 Things Happy Couples Do Differently" by Angel Chernoff
http://www.marcandangel.com/2013/09/12/10-things-happy-couples-do-differently/
- by Angel Chernoff
"Kneeling in Prayer instead of Needling and Nagging"
http://www.crosswalk.com/blogs/april-motl/kneeling-in-prayer-instead-of-needling-and-nagging.html
-by April Motl for
crosswalk.com
"Appreciation Fans the Flame of Love"
http://www.crosswalk.com/family/marriage/relationships/appreciation-fans-the-flame-of-love.html?utm_source=Five+Minutes+2014-04&utm_campaign=Five+Minutes+January+2014&utm_medium=email
by Pam Farrel